Business Advantages of Joining an EDI VAN for Suppliers
05/02/2019 There is no doubt that utilising Electronic Data Interchange (EDI) hosts multiple benefits for all supply chain participants.
As a supplier, how do you decide when it is time to get started on your EDI journey?
Maybe your buyers have recommended or insisted that you utilise EDI to continue trading with them?

Perhaps you are looking into ways of selling more products and cannot engage new customers as you are not EDI enabled?

Or maybe, you want to reduce your overheads and decrease errors to remain competitive?
In any case, an EDI VAN (Value Added Network) can add enormous benefits to your bottom line.
Why approach an EDI VAN?
An EDI VAN (Electronic Data Interchange - Value Added Network) is essentially an EDI provider that serves all supply chain participants (buyers, wholesalers, 3PL, 4PL and suppliers) as the enabler that connects, translates, converts and communicates your business information so that in turn, all participants can add to their network of trading partners.
Many business drivers lead organisations to undertake the journey of becoming EDI enabled. As a supplier, your primary objective is to add to your network of buyers and increase profitability so that your products can obtain maximum exposure. By the same token, you want to keep your buyers happy with a consistent and error-free delivery cycle so that they keep purchasing your products.
This is where EDI comes in.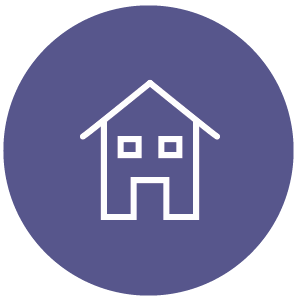 There are numerous benefits when implementing EDI internally or joining an EDI VAN. Here are some of the reasons why our clients have decided to enlist the services of Pacific Commerce as an EDI VAN.
Business benefits from joining an EDI VAN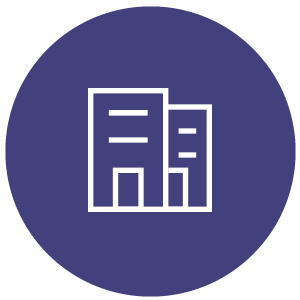 1 – New business connections
Every year more and more companies pop up providing similar products to yours, resulting in ever-expanding competition. As international trade restrictions ease more Asian countries are producing quality products at our doorstep, and many retailers turn to foreign suppliers to reduce their overheads. Therefore, you need to re-focus on efficiencies, specifically in the administration of purchasing and invoicing. By keeping costs down, you will be able to pass the benefits to your customers or shareholders (your choice). The first step to this is becoming EDI enabled.
You may have the perfect product, a great team behind the scenes and all the right cogs in the right places, but your products cannot be efficiently sold if you don't have the buyers willing to purchase. Almost every major buyer in Australia is EDI enabled and requires suppliers to utilise EDI to trade with them. From enlisting the services of an EDI VAN you in turn, open the door to hundreds of opportunities as you can seamlessly trade to their network of buyers and suppliers and any other company that is EDI enabled.
2 - Enhanced buyer relationships 
Large retailers or buying entities have one goal in mind - keeping administrative overheads low by reducing errors and the amount of manual intervention needed in the procure-to-pay cycle.
The way these organisations generally do this is to automate as many repetitive processes as possible, hence the reason why all major retailers and end users are EDI enabled and typically require their trading partners (you) to trade through EDI.
Therefore, becoming EDI enabled through an EDI VAN ensures that your buyers are happy, and you can foster long-term relationships as transactions seamlessly flow from one party to another.
Another way of looking at it is that you are delivering savings into their administration by automating processes, a true "Value Add" to show as a benefit of doing business with your organisation.
EDI also eliminates manual data entry and human intervention which is highly prone to administrative errors. Even minuscule errors can become costly for both parties.
3 - Enhanced cash flow and faster turnover of stock  
EDI can improve your cash flow – a competitive edge desired by all businesses. Through engaging more buyers with EDI and improving efficiencies, your organisation has the potential to increase the value of sales, reduce administrative costs and shorten the payment cycle.
Some large buyers will have up to 90-day payment terms that only kicks in once the goods have been delivered (not when you send the invoice). If products take 30 days to be delivered, then it could be 120 days before you get paid. If you have any issues with your paperwork or products upon delivery, this process will be restarted, and your cash flow takes another hit.
4 - Accurate product information 
Some reputable EDI VAN's will ensure that your product data (Master Data) is cleansed to the point where you can effectively trade with your buyers with minimal errors. A lot don't.
We often have suppliers approach us unsure how to keep on top of the ever-changing industry standards. Without a great deal of knowledge with product data management, you might be supplying products that are not up to the standards of your buyers and leave yourself exposed to either legal implications or compliance issues administered by these large organisations.
And some EDI VANs can assist you in this process or give you recommendations about how to amend your issues ensuring that your product's Master Data (product information) is up to scratch.
Misleading or inaccurate Product Information can lead to delivered goods being returned (at your expense) or if the goods you supply don't fit the description on any contracts you have with the buyer, contractual compliance may be an issue, impacting on your business.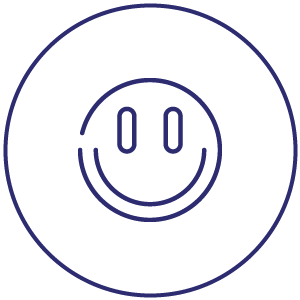 5 – Reduced administrative work = simplistic workflows
Although you probably won't see this benefit immediately, you will in time see a massive reduction in administrative work as the EDI VAN would have helped you simplify your workflows with EDI.
What this means is that your manual processes and data validation will be streamlined. Now, as you are selling more products as mentioned in points one and three, you will need to reallocate your data entry team/admin team to more pressing roles.
The traditional procure-to-pay workflow is not as complicated as such until something goes wrong. As soon as there is a tiny error or misprinted figure, there can be weeks of verification to fix the problem.
Automating this part of your business process not only increases employee satisfaction (as they're not typing all day), but it also makes your output far more accurate as human error is minimised. Martin Eley – eCommerce Business Specialist, Pacific Commerce
With Martin's advanced knowledge of Electronic Data Interchange and Master Data Management, many of Australia's largest organisation have implemented a seamless electronic trading solution. Martin has many years of EDI consultation under his belt and has an in-depth understanding of eProcurement and everything to do with efficiency.
Martin is a seasoned productivity enhancement specialist with 30 years in the implementation of Commercial, Military, Financial and Government applications including benchmark IT systems such as ADEL, IMOS, SET and many more.
Martin has operated in many significant markets and has many connections within the AsiaPac Region by implementing successful solutions which have improved efficiency and lead to business growth resulting in successful relationships.