How EDI Enhances your Corporate Social Responsibility
22/03/2017 The modern business world is getting to the point where we need to collectively work together to ensure that our practices are as sustainable as possible so we can minimise our carbon footprint for future generations. Since the seventies, we have seen countless cases of large organisations with unsustainable practices causing detrimental effects to certain areas of our society. To combat this, many organisations have set up Corporate Social Responsibility (CSR) departments and allocating dedicated teams.
Although CSR looks into a number of different challenges, social and human rights are key elements in the issues impacting the environment. EDI enhances any organisation's social outlook by minimising paper usage and maximising efficiency in the supply chain allowing companies the opportunity to think about their impact and give back in terms of looking after the environment.
Why EDI?
EDI or Electronic Data Interchange is the virtual exchange of data or business documents in electronic format between trading partners. This exchange consists of transferring purchase orders, invoices, payments, shipping notices and various other documents and by nature, eliminates paper trails. By eliminating paper trails, EDI allows for more efficient processes in the supply chain with automated ordering systems.
The ultimate goal of EDI is to eliminate the use of paper and paper trails by substitution of electronic documents. Therefore, there is an underlying benefit to the environment and your supply chain as the manual processing of hard copy documents causes inefficiencies, this process is prone to human error and double entries. Extensive usage is detrimental to society as we may only use a single piece of paper for a few seconds/minutes and then its value becomes obsolete.
EDI has a number of different benefits for your organisation including;
Minimising paper usage

Enhancing the quality of data

Improving your operational timelines

Improving stock levels and turnaround times

Saving you costs

Enhancing your CSR
Benefits of EDI for the environment
First and foremost, EDI reduces paper trails. When EDI is implemented, your organisation will trade electronically, meaning that you do not need pages of paper to tell you that you have received an order or need to place an order. We understand that there will always be a requirement for paper in a business environment, and some of your trading partners will not be willing to change their processes, but we are moving to a paperless society. If you were to get on a train 20 years ago, as opposed to now, you would see a number of people reading a paper. Now, almost everyone would be reading it on their phone or tablet.
This is simply due to everything becoming digitalised as we are becoming more educated about our dwindling natural resources and how detrimental it is to the environment to produce paper. Approximately 130 trees are saved per million documents electronically processed. EDI also saves water as one tonne of paper needs 24,400 litres of water to be produced. Approximately 200,000 sheets of A4 paper are in one tonne of paper. Therefore, one tree = 7,560 A4 pieces of paper and a lot of wasted water.
Benefits to your supply chain
Regardless of your industry, utilising EDI gives you optimal product level information. Whether you are in health, timber or hardware, retail or distribution, EDI sees a number of benefits for your supply chain as you begin automating your processes.
EDI helps you make the right decisions that are sustainable to your organisation and the environment by eliminating cases of overstocking certain products. Overstocking can occur when you or your trading partners mistakenly forecast too high and request the wrong level of goods. If these products have an expiry date or need to be kept in refrigeration or a cool place, they will either increase the amount of energy used for storage or will need to be destroyed to not conflict with expiry dates.
This applies in particular situations of food or medical related transport and EDI allows for you to make 'just in time' transportation systems easier to implement, meaning only the minimum required product, transport, and packaging costs are required, reducing environmental strain.
EDI creates automation and electronically assisted decision making to ensure that goods are sourced from the closest possible suppliers for their destination, shortening transport times and associated environmental costs of global warming and pollution. This results in Minimal time spent ordering, sorting, checking, packaging, and shipping orders, which minimises time and materials spent on the job, including fuel used for transport, and materials manufactured and used for packaging.
Looking to enhance your CSR or looking to move into modern day trading? We have a number of dedicated trading exchanges that can help you see a number of benefits to your organisation.
Images: Deposit Photos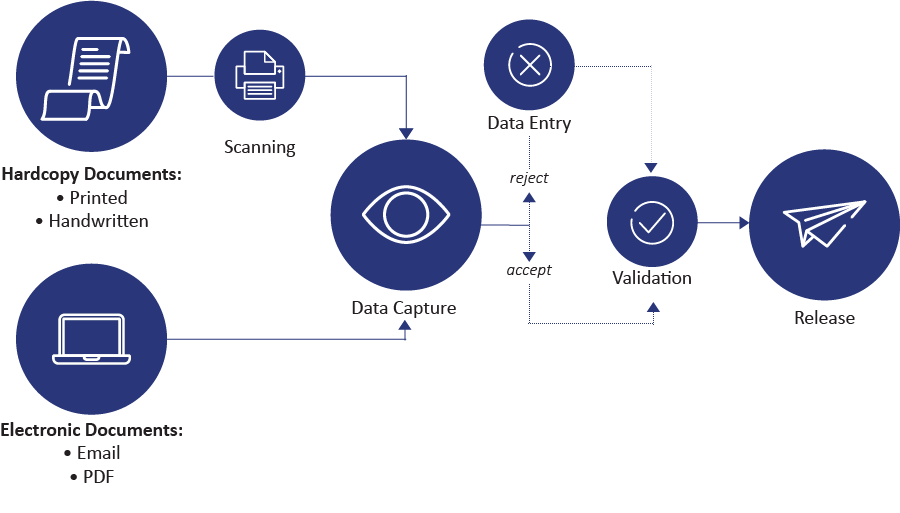 Paul Gallo – Group CEO & Founder, PNORS Technology Group
Paul is a successful entrepreneur with a proven track record of creating and transforming businesses into enduring, profitable enterprises.
In 1982 Paul established Disprax Pty. Ltd. to coincide with the development of the now highly successful business management solution, Timber Industry Management and Marketing System (TIMMS), a software solution specifically designed for the timber industry.
Since then, based on industry insights and market trends, Paul has strategically extended his portfolio through the acquisition of Pacific Commerce in 2002, Datatime Services in 2009, Netway Networks in 2010 and WilldooIT in 2016.
Paul has extensive experience across all facets of company management, with specific expertise in sales, management, and leadership. As Group CEO Paul oversees the strategic direction of the PNORS Technology Group.