The Australian Government Invests $3.6 Million in PEPPOL e-invoicing.

The Australian Government will make a significant investment over the next two years to move towards an automated e-invoicing model called PEPPOL (Pan European Public Procurement Online) for all Commonwealth, State and Local Government Agencies.
As part of this investment, the Federal Government is mandating the use of PEPPOL e-invoicing for all Government Agencies as of 1 July 2022 aiming for over 80% of invoices to be received electronically via PEPPOL.
"$3.6 million towards mandating the adoption of electronic invoicing by 1 July 2022 for all Commonwealth Government agencies to encourage greater adoption amongst businesses supplying to Government and within their supply chains, and to consult on options for mandatory adoption of e-invoicing by businesses" (source)
The Government has also committed to processing supplier payments in 7 days rather than the previous minimum of 30 days (excluding unforeseen disruptions). Electronic exchange of documents will also ensure that there are no unexpected errors caused by manual data entry and will ultimately allow for a more efficient and smooth-running invoicing and payment system.
What is PEPPOL? PEPPOL e-invoicing is a standard of electronic invoicing that ensures all supplier invoices are submitted to the Australian Government Agencies (Federal, State and Local) in a uniformed format, making processing significantly faster.
PEPPOL was first developed in 2008 by a consortium of European countries as a way to simplify and standardise procurement in an act to significantly reduce margins for error and procurement time-frames.
Since then, PEPPOL has massively expanded into 37 countries now utilising it at some level, including Australia, New Zealand, Singapore, Canada, the United States, and much of Europe.
The use and development of PEPPOL is poised to inject considerable funds directly back into the economy. Benefits such as 90% improvement in the time currently taken for revenue to arrive into a supplier's bank account will encourage increased sales turnover and is a welcome initiative in contributing to economic recovery following the effects of COVID-19.
How does PEPPOL work?
PEPPOL is a framework and set of standards used for communication between two Access Points as shown below.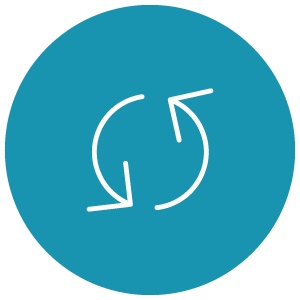 PEPPOL allows for the communication of data and documents, not by transferring the data, but rather by ensuring it is sent in a mutually intelligible format.
The task of exchanging data is left up to PEPPOL Access Points. Pacific Commerce is one of Australia's first accredited Access Points.
What is a PEPPOL Access Point?
A PEPPOL Access Point is an organisation that is certified by PEPPOL's standards and is accredited to provide PEPPOL Services. This organisation is the solution provider that sits between trading partners and facilitates the data format translations and transfer.
All data transfer via PEPPOL relies on certified Access Points and any Access Point is freely able to transmit data to another. The entire system is effectively decentralised, with no all-encompassing system required to send and receive data.
As a PEPPOL Access Point, Pacific Commerce firstly translates your documents from whatever format you use (such as the native document format of your ERP system) to the PEPPOL standard. Pacific Commerce will then send the document in the PEPPOL standard, to your target PEPPOL Access Point who will then translate the document before sending it on to its final destination, such as a Commonwealth Government Agency.
Each PEPPOL Access Point can choose how they handle the translation of documents as well as any other services they wish to provide, such as integrations with ERP packages. Pacific Commerce is currently implementing a PEPPOL client for our Odoo ERP business management solution, enabling customer invoices to be sent with a single click.
What does this mean for me?
If you supply products or services to any level of Australian Government, you will be soon required to supply invoices to them via a PEPPOL Access Point.
The Government is making this commitment in an effort to simplify the procurement process and significantly reduce the procure-to-pay cycle which will, in turn, re-inject money back into the economy faster.
Pacific Commerce has been nominated as one of the few Panel PEPPOL Access Points accredited to supply PEPPOL e-invoicing services to all levels of the Australian Government and all suppliers. Pacific Commerce is here to assist businesses across Australia with a seamless PEPPOL implementation.
If you would like more information about PEPPOL or are interested in automating your data processing to reduce costs and increase revenue, please click one of the links below.