The Core Elements of a Successful EDI Implementation. Part 1
06/04/2017
Automating existing processes can be challenging. Not least of which is the Accounts Payable and Procurement side of your business. There are several influencing factors that you need to consider and incorporate into your overall process automation implementation strategy. Understanding the sequence of events and components required to achieve a successful outcome is paramount to achieving your goals.
EDI, within the context of Procurement and Accounts Payable processing, has its specific challenges most of which can be readily identified. The following discussion will hopefully be of some assistance. This is part 1 of a 5 part successful EDI Implementation series.
EDI Implementation Part 1 - Product Master Dataset Assembly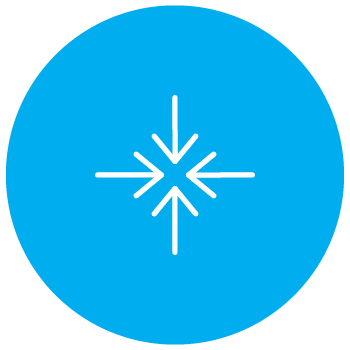 To begin the process, the first part of the project needs to address the status of your product data. Once you have buy-in from the corporate level of your organisation, the first and most important component of the whole implementation process is determining the level that your product data is at. This is an essential step before you can begin to implement EDI. Simple really, but so many organisations have little standardised product information.
To grow any business, you have to be better than a competitor who may well be further down the track of implementing Master Data Management (MDM) and EDI than you are. This will surely cost you market share. Clearly, at the manufacturing level, product data exists in an exact form but that may change by the time these organisations get to the level of inquiring about EDI.
Having spent years supplying manufacturing systems to various industries, I can confidently say that if you don't have control over the whole manufacturing process, the chances are your product quality will be inconsistent. As a result, your supply chain won't be reliable, you won't be able to scale to demand and JIT (just in time) becomes JTL (Just too Late). The whole process becomes a mess of schizophrenic procedures and your trading partners will be at their wit's end.
Assembling a comprehensive Master Data Set I often advise my clients that assembling a comprehensive 
Master Data Set
 of all their products and services is the key to automation. Why? Because once you have implemented EDI, all this data will be shared with your buyers who will then use this as the basis of the Purchase Orders they send back to you. It will also form awareness in the market as to what your buyer can then on-supply via their service outlets.
So, very quickly, one bit of inaccurate data can reverberate through your supply chain. The rise of inaccuracy and inconsistency in any form is the enemy of efficiency.
10 key elements of assembling a Master Data Set of all your Products and Services: 
A locally controlled Master Data Management System (that's you in charge).

Authority throughout your corporation to access all products that you sell into the market you are representing.

Allocated adequate resources (and have the budget for a multi-year program - don't forget it's not only the assembly and cleansing of the data but also ongoing maintenance).

The right people in the right place with one clear leader.

Full backing of management, local and other. Tip: Get this in writing.

Good project management with time commitments and definable outcomes.

A complete understanding of local market compliance requirements for such data, including the use of standardised identifiers such as GTINs for products and GLNs for entities.

The authority and ability to assemble missing data fields for your market.

Membership of, and participation in, the organisations that govern the market standards you will need to comply with, such as GS1.

A good business partner to provide you with assistance and guidance throughout the whole process.
Cleansing your data Once you have control over the data for products and services, assembly and cleansing of each product file can commence. The end game is that each product file must truly, accurately and comprehensively reflect all the attributes, features etc. of the product and meet all the industry and standards requirements that your market requires.
To be able to achieve a clean dataset, you will need skilled personnel who have industry knowledge of your product range. What you don't have to be, is an expert in the standards and regulations that govern this area (specifically relating to GTINs, GLNs and the National Product Catalogue as this can be done by your Service Provider, also known as a V.A.N).
Issues with EDI implementation  
Bad project management.

Not planning and quantifying the project properly.

Unrealistic timelines.

Middle management inertia.

Too many stakeholders involved.

No clear chain of command.

The wrong business partner (V.A.N).

When completed and you are compliant with all the various elements influencing the project, the data is not maintained and quickly your accuracy percentages fall.
Summary
It may be advisable to pick one product group to start with, rather than every product and service you have, and make clear and achievable goals along with realistic timelines. Get the right people in and don't allow Project Creep to slow things down. Pick the brains of your V.A.N., as they will have many years of experience to share with you.
References: glossary of terms
Images: Deposit Photos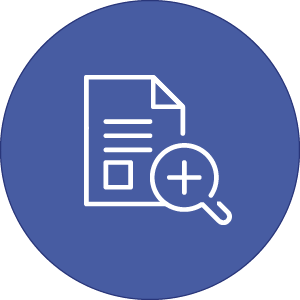 Martin Eley – National Business manager, Pacific Commerce
With Martins advanced knowledge of Electronic Data Interchange and Master Data Management, many of Australia's largest organisation have implemented a seamless electronic trading solution. Martin has many years of EDI consultation under his belt and has an in-depth understanding of eProcurement and everything to do with efficiency.
Martin is a seasoned productivity enhancement specialist with 30 years in the implementation of Commercial, Military, Financial and Government applications including benchmark IT systems such as ADEL, IMOS, SET and many more.
Martin has operated in many significant markets, and has many connections within the AsiaPac Region through implementing successful solutions which have improved efficiency and lead to business growth resulting in successful relationships.