About our consulting services Over the last 20 years, Pacific Commerce has assisted thousands of organisations across Australasia to implement EDI Procurement Technology, Product Catalogue Systems and Logistics Solutions throughout their Supply Chains. Our consulting team of professionals have an enviable track record and many years of supply chain experience and will complete a detailed review of your operation identifying opportunities for cost reductions and service improvements which in turn will lead to increased profits to shareholders and stakeholders.
Whatever the size of your organisation there are considerable benefits to be gained by streamlining your supply chain. Our consultants will work to identify any performance gaps and opportunities, quantifying the benefit and ROI, develop an Action Plan and provide the necessary support to ensure the realisation of any improvements and efficiency savings.
About our training services
Is the productivity of your business impacted due to staff turnover? Losing experienced staff can impact your customer relationships and your ability to maintain service levels.
Our Supply Chain experts provide comprehensive training services to "fill the gap", providing programs for new staff and in-depth training to expand the knowledge of existing staff.
This ensures all staff involved in your Supply Chain environment are working at maximum efficiency.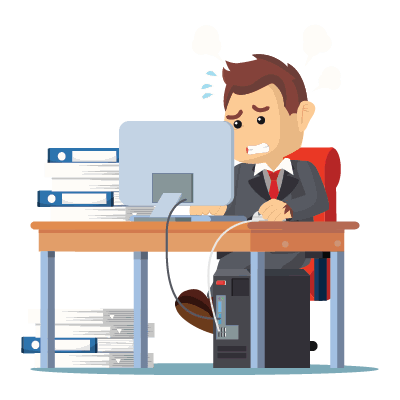 The road to growth
These are the phases that we take to help you grow.
Step 1 - Consultation
Pacific Commerce completes an in-depth analysis of your product data.
Step 2 - Gap Analysis
Pacific Commerce performs a Gap Analysis.
Step 3 - Recommendations
Pacific Commerce provide strategic recommendations.
Step 4 - Make changes
You make the changes suggested and grow.
Is this service right for me?
Answer the questions below. If you answer Yes to any of them, we can help.
Your customers and industry associations are requesting compliance with various standards which involves a complete and accurate set of my Product Data?

What are the potential savings to my business by implementing industry best practices and automate an effective and broad reach Procure to Pay system

Curious about how technology can significantly improve the delivery of your products and services and the impact this would have on the bottom line?
Under pressure to upload my Product Data to the National Product Catalogue or other systems and want to know how compliance can be achieved in a cost effective way?

How can you use technology to replace inefficient manual processes which will also significantly reduce costs?

Want to know what is the real and attainable Return on Investment (ROI) possible through Technology Innovation (TI)?
Duration and Costs
Competitive daily rates.

We recommend 2 days minimum for best results*

5 day comprehensive packages available

Tailored consultancy services to meet your requirements

Staff training programs available
*Smaller companies will not require much time. This time will generally be based around how many product lines they have or how complex their products are.
Outcome
We are a GS1/NPC accredited compliance partner and an EDI VAN. One organisation all the way through the whole supply chain change.

We have 20+ years in technology creation.

We have successfully implemented 1000's of EDI solutions.

This service takes the complexity out of implementing complex systems and is completely transparent.

Pacific Commerce are the experts in Supply Chain Management technology with a speciality in EDI, Catalogue Services and Procurement Automation.
Why Pacific Commerce?
Here are some of the reasons why our clients choose us Experience
We have over 20 years of operational experience across Australia, New Zealand and Asia Success
We have successfully implemented thousands of eProcurement systems Recognition
We have 100's of long-term customers who continue to work alongside us The team
Long-term staff with immense experience who continue to grow in their roles for our customer's benefit
About your consultant

Martin Eley - eCommerce Business Specialist
With Martins advanced knowledge of Electronic Data Interchange and Master Data Management, many of Australia's largest organisation have successfully implemented a seamless electronic trading solution. Martin has many years of EDI consultation under his belt and has an in-depth understanding of eProcurement and everything to do with supply chain efficiency.
Martin is a seasoned productivity enhancement specialist with 30 years in the implementation of Commercial, Military, Financial and Government applications including benchmark IT systems such as ADEL, IMOS, SET and many more.
Martin has operated in many significant markets and has many connections within the AsiaPac Region through implementing successful solutions which have improved efficiency and lead to business growth resulting in successful relationships.