Media Release
- 09/12/2020 - Martin Eley
Pacific Commerce One Of The First Australian Accredited PEPPOL Access Points
In November 2020, Pacific Commerce received official notification of their appointment as an accredited PEPPOL access point to provide EDI services for all levels of Australian Government departments and agencies at Federal, State or Local levels.
Major Government departments will expect all suppliers to utilise the European PEPPOL standard for e-Invoicing by mid-2021. It is anticipated this system will be rolled out to all Governmental agencies in the following 12 months. Once widespread adoption occurs by the Government agencies, it will not take long for Australian businesses to start using the PEPPOL network. The automating of B2B business transactions provides opportunities to integrate with the global trading environment, ensure accurate invoice processing, fewer errors, increased security and faster payment times, estimated to be within 5-7 business days.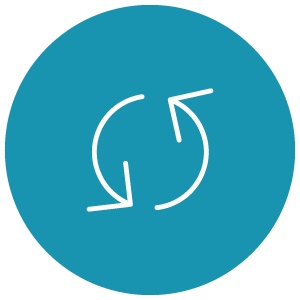 The PEPPOL technology enables trading partners to electronically transact standards-based electronic invoices over the PEPPOL network. Different eProcurement systems are able to communicate by providing an interoperable and secure network connecting all Access Points using the same electronic messaging protocol formats and applying digital signature technologies to secure message content.
A PEPPOL Access Point is the solution provider who sits between suppliers and Government departments to facilitate the data transfers by connecting users to the PEPPOL network and exchanging electronic documents based on the PEPPOL specifications. Buyers and suppliers are free to choose their preferred single Access Point provider to connect to all PEPPOL participants already on the network. ('Connect once, connect to all').
PEPPOL will eventually allow for all B2B documents including e-Orders, e-Advance Shipping Notes, and Message Level Responses. However, initially only e-Invoices will be supported.
In many ways, PEPPOL can be considered as a formalisation of the long-established EDI model in which Pacific Commerce has been a major service provider for over 20 years. Our Pacific Health Exchange is the chosen channel for most of Australia's Health sector suppliers with billions of critical health supplies sourced through our exchange annually. Pacific Commerce is ISO27001 accredited.
For further information or to talk to us about how we can assist you in becoming PEPPOL ready, please email martin.eley@pacificcommerce.com.au or call 0403 585 171.
Media Contact - Nicholas Smith - n.smith@pnors.com